Join the passathon - RACE FOR FUTURE to explore sustainable architecture
671 climate friendly buildings can be discovered at the passathon 2023 – RACE FOR FUTURE in whole Austria. With the help of the "Österreich radelt" App and your bicycle, you get on a treasure hunt for the most sustainable buildings in Austria. In every province we have created tours, which you can follow with the App. If you collect 125 lighthouse projects or even more, you will win the PASSATHON TROPHY. Furthermore, the most successful participants will win prices. Join now and participate until the 30th of September.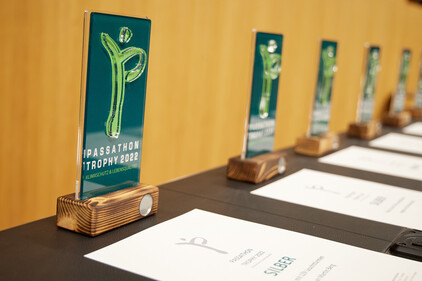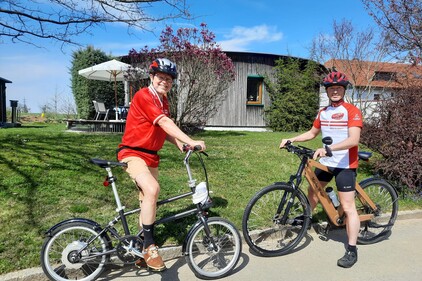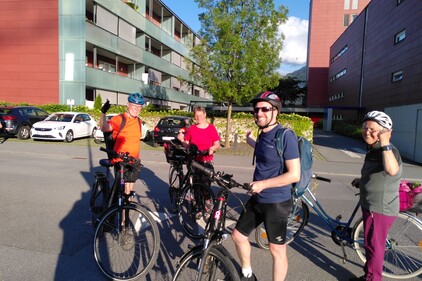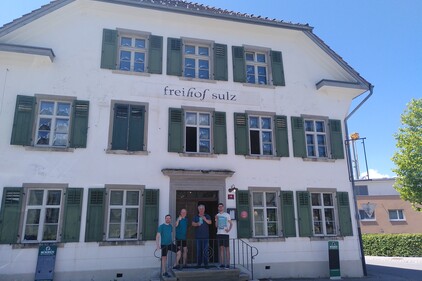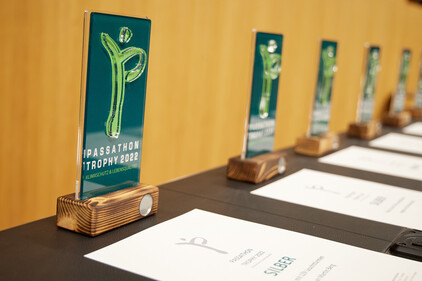 passathon 2023 - RACE FOR FUTURE shows the solutions
This is exactly where the passathon 2023 - RACE FOR FUTURE comes in with a firework display of positive examples of a future worth living throughout Austria from April 7th to September 30th. "80 to 90 percent energy savings and conversion to renewable energies is possible throughout Austria by 2040 and absolutely economical," emphasizes Günter Lang, organizer of the passathon. Whether climate-active Gold buildings, "City of the Future Quarters", model renovations, passive houses, energy-plus buildings or "Get out of gas" examples, whether new buildings or historic old building renovations. The 671 passathon lighthouse objects show that there are already successful implementations to be discovered for all types of use and buildings, which show how the energy transition can be achieved for everyone.
How to participate
Register for the passathon in the app at 'Meine Aktionen' or under following link
Restart the app and start collecting passathon light houses on your biketours
Experience Austria from a new side by bike
The passathon - RACE FOR FUTURE, the world's largest outdoor event for climate-friendly construction and renovation, covers around 2,200 kilometers across Austria. The participants not only discover the most exemplary buildings for a future suitable for grandchildren, but also the most diverse regions and hidden corners in Austria. Whether on the way to work or on a holiday in Austria, lighthouse objects in all nine federal states can be explored with the "Österreich radelt App" from April 7th to September 30th, 2023. Last year, more than 30,000 lighthouse objects were cycled in this way and impressively demonstrated to the participants: "The best and safest energy is that which is not needed in the first place!"
In order to be able to experience these sustainable buildings, everyone is invited to register for the passathon on the "Österreich radelt App", swing on a bike, cycle through the buildings in an environmentally friendly way and collect lighthouses for the passathon Trophy 2023. You can follow the non-binding cycle routes, put together completely individual routes or cycle on guided cycle routes. For the first time there will also be a team ranking, to which everyone is invited to register their teams.
Factbox:
| | |
| --- | --- |
| When: | 7th April until 30th September 2023 |
| Where: | In all nine Austrian provinces with 240 communities and districts |
| What: | Explore 671 lighthouse objects of sustainable, climate-friendly architecture on 28 cycle route suggestions over a total distance of around 2,200 km |
| How: | With the help of the Österreich radelt app, you will be guided to the desired lighthouse on your bike and will receive all the information about the object via your cell phone |
| Trophy: | You collect one point for each lighthouse you cycle. The hardest-working cyclists will receive the PASSATHON TROPHY 2023 |
| Costs: | Participation is free |
| Guided: | If you want to explore sustainable architecture in guided group tours, check them out |